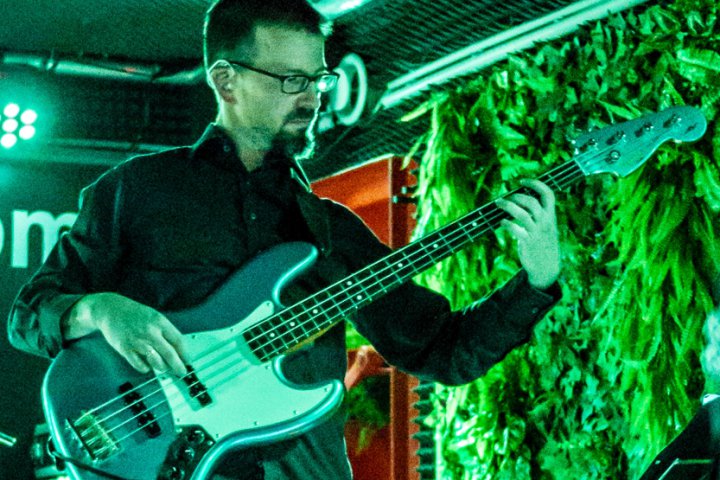 Name: Marcel
Birthday/place of birh: born in Cologne, at the beginning of the seventies.
Instrument: Bass
Favorite musicians: Queen, Deep Purple, The Who, Whitesnake, Led Zeppelin, Aerosmith, Van Halen, James Brown, Prince… and many more.
Inspiring Bassists: Avishai Cohen, Bootsy Collins, John Deacon, Flea, James Jamerson, Phil Lynott, Marcus Miller, Jaco Pastorius, Noel Redding
Hobbys: Music, Hapkido, racing bike.
Musical journey:
Like so many others in my generation I have played he flute in my early childhood. It got more serious at the age of 8 or 9 with piano lessons. At the age of 15 I switched over to E-Bass, there were some first gigs with the school bigband. Since then I have been playing in several genres in Cologne, Darmstadt and Munich: Blues, Jazz, acoustic-pop, Hardrock… and since this year (2021) with Numenon!
Equipment:
- Bass: Musicman Stingray, Squire Jazzbass, Ortega acoustic-Bass
- Amp: Trace Elliot, tc electronic